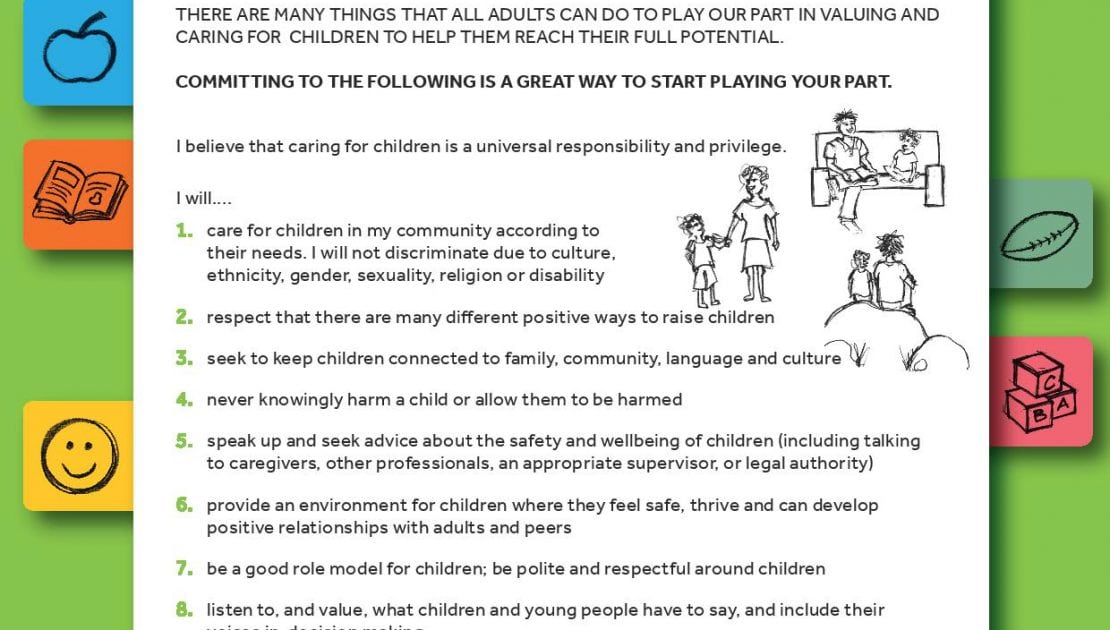 Children's Week is a great time to remind ourselves about the importance of putting the safety and wellbeing of children at the centre of our decision making.
NAPCAN's new PLAY YOUR PART Commitment Statement is designed to be printed out, signed, and displayed to send a clear message about how we treat and interact with children.
The wording is suitable for anyone who interacts with children in any way – as a member of a family or community, as a volunteer, or in the workplace. Ideally it can also be included as part of an organisation's induction materials in order to develop a whole-of-organisation commitment to put children's wellbeing at their centre of their work.
Download by clicking here and sign the Commitment Statement today!