Be an eSafe kid: Online boundaries – It's OK to say 'no' FREE Virtual Classroom
Tue February 9, 2021 @ 9:30 am

-

Thu July 15, 2021 @ 10:30 am

Free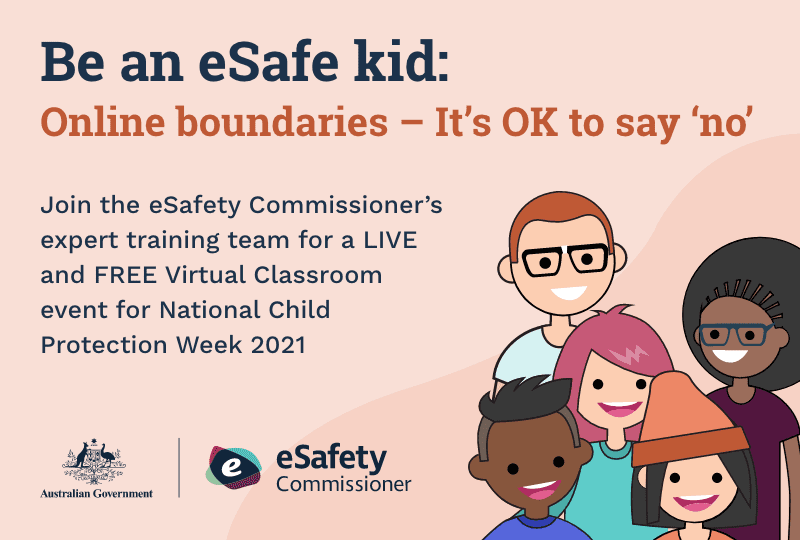 Using this resource
By the end of the learning students will be able to:
identify consent and permission in a variety of online settings
define and practise setting personal online safety boundaries
develop help seeking and reporting strategies.
The whole class participates in a live video lesson with a trainer. The trainer talks through PowerPoint slides and students complete a worksheet during the presentation. There are follow-up activities.
For more information about this Virtual Classroom webinar, please contact outreach@esafety.gov.au.
_____________________
Target audience
Level
Middle primary, Upper primary
Keywords
Respectful online relationships, Refusal skills, Privacy and personal information, Permission, Boundaries, Consent, Choice
Type of resource
Live virtual classroom event, teacher notes, student worksheet, student follow-up activities
Australian curriculum
Key learning areas
English; Digital Technologies, Health and Physical Education, Media Arts
General capabilities
Literacy; ICT Capability; Critical and Creative Thinking; Ethical Understandings
Related Events