National Child Protection Week webinar series
Mon September 6, 2021 @ 10:00 am

-

Fri September 10, 2021 @ 4:00 pm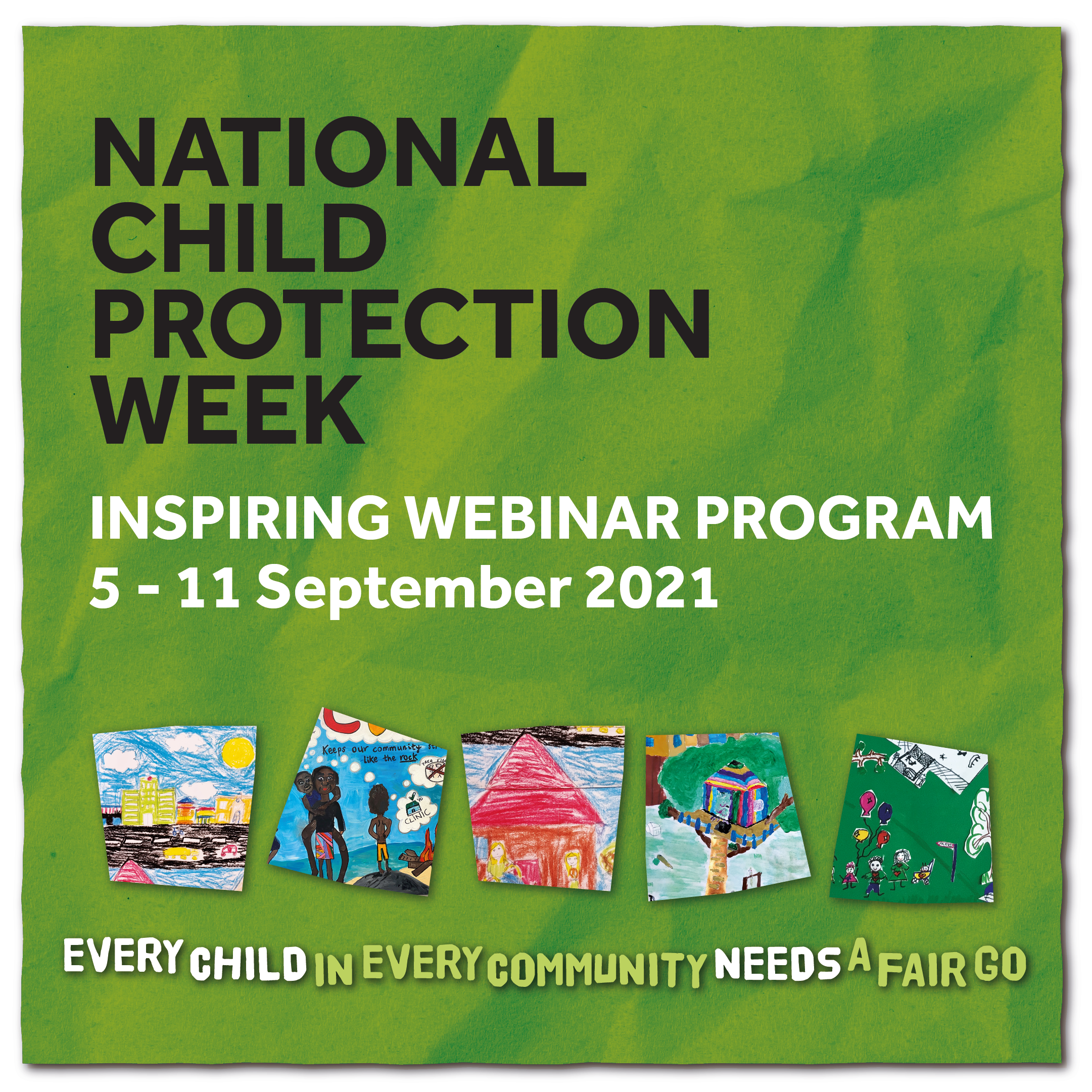 This year's National Child Protection Week webinar series has been carefully designed to support the theme that 'Every child, in every community, needs a fair go'.
In doing this, NAPCAN has included a range of discussions that highlight some of the 'big picture' issues around child protection. These discussions will bring new dimensions to our collective thinking about how we keep children safe and well.
This year's week-long webinar series includes:
Offical launch: Every Child, in Every Community, Needs a Fair Go
What does a community need for every child to thrive?
Proud in Culture, Strong in Spirit
Northern Territory webinar: What you can do together you can never do alone – Organisations working together for children and families
How can we ensure children and young people with disability receive a fair go?
Queensland webinar: Every child and young person deserves to learn about what respectful relationships look like for them: how do we make this happen?
Building communities that keep children safe from domestic and family violence
To see the full webinar program and register.
For the full list of ways to get involved with National Child Protection Week visit the Get Involved page.
Related Events