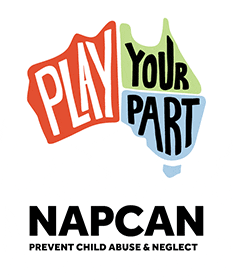 The 2015 NAPCAN Play Your Part Award recipients will be announced on Father's Day, 6 September.
Thank you to all that nominated for the awards recognising community led prevention programs and initiatives, that are effective in promoting the safety and wellbeing of Australian children and young people.
Nominations were received from across the nation from a youth service in a remote community in Northern Territory, to a legal service in Sydney, to a sikh community in Western Sydney and a service to help vulnerable babies and toddlers in Victoria.
The State and Territory Play Your Part Awards recipients will be announced at the official start to the 25th National Child Protection Week on 6 September (Father's Day) and will receive their awards at ceremonies in their relevant state.
In 2015 NAPCAN is pleased to announce three National Play Your Part Awards recipients. Two of the recipients of the National Awards will be announced on Friday 4 September at the launch of National Child Protection Week by His Excellency General the Honourable Sir Peter Cosgrove AK MC (Retd), at Admiralty House, Sydney. A third recipient of the National Play Your Part Awards will be presented their award on Monday 7 September by the Minister for Social Services, Hon. Scott Morrison.
Launching on Father's Day every year, National Child Protection Week promotes the safety and wellbeing of Australian children and families by  informing, empowering and resourcing organisations and communities to play their part in responding to local needs.