NT Acts of Kindness Challenge
Tue September 8, 2020 @ 12:00 am

-

Sat October 31, 2020 @ 12:00 am

FREE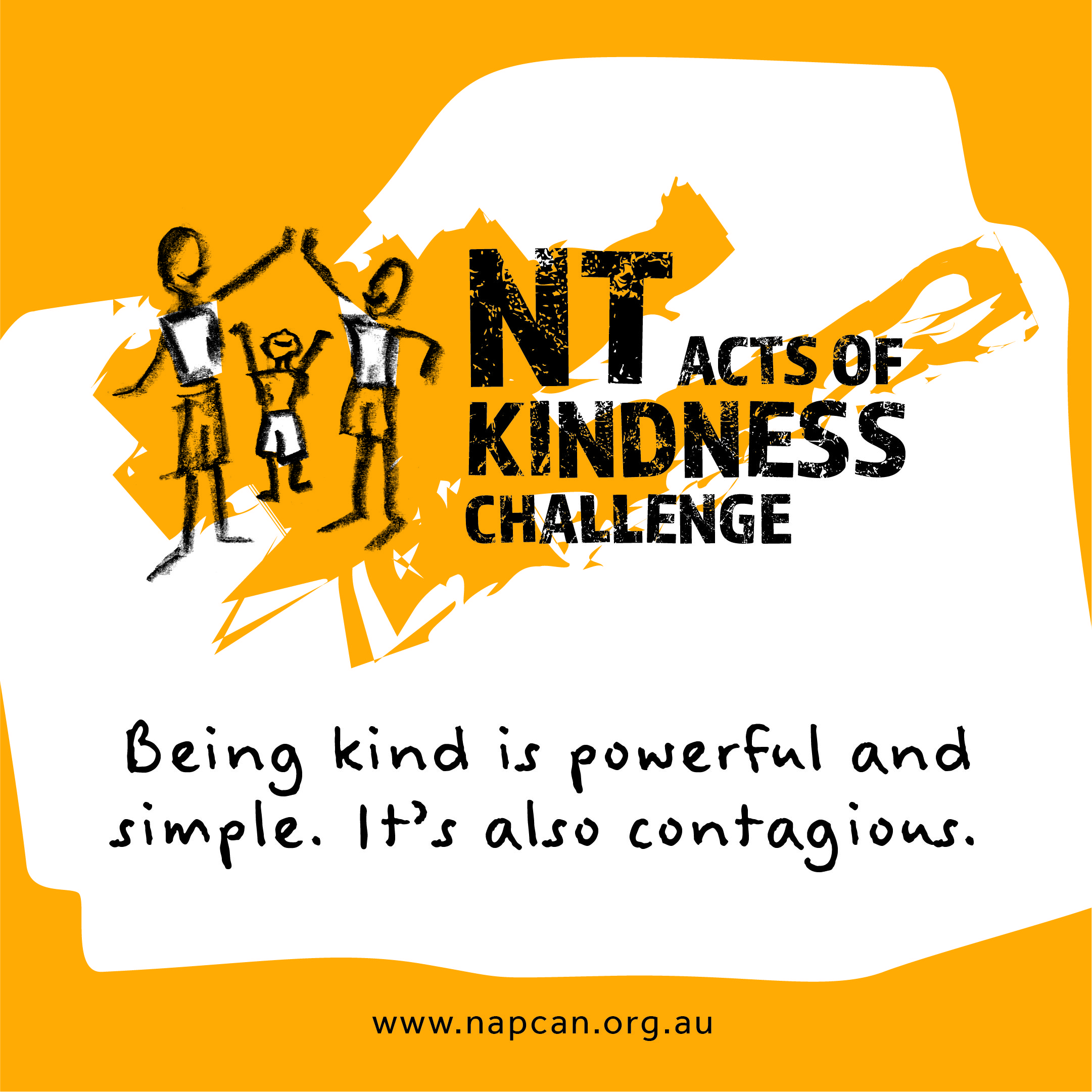 Being kind is good for our health, good for those around us, and especially good for our children. 
And best of all, it's contagious!
During National Child Protection Week 2020, NAPCAN launched the NT Acts of Kindness Challenge to highlight the power of kindness as a tool for creating safe and nurturing environments for children.
Between now and Children's Week we want to challenge adults and children to see how many acts of kindness we can record throughout the Territory.
Use the activity sheet to talk about the power of kindness and record acts of kindness people do for you, you do for someone else, or that you hear about. You can also visit our NT Acts of Kindness webpage to record your acts of kindness and see kindness tips sent in to us by Territorians.
Let's create kindness in corridors, clubs, classes, committees and communities – and spread a kindness epidemic across the NT!