What you need to know about cyber safety to protect your children with Susan McLean – Webinar
Wed September 8, 2021 @ 7:00 pm

-

8:00 pm

$5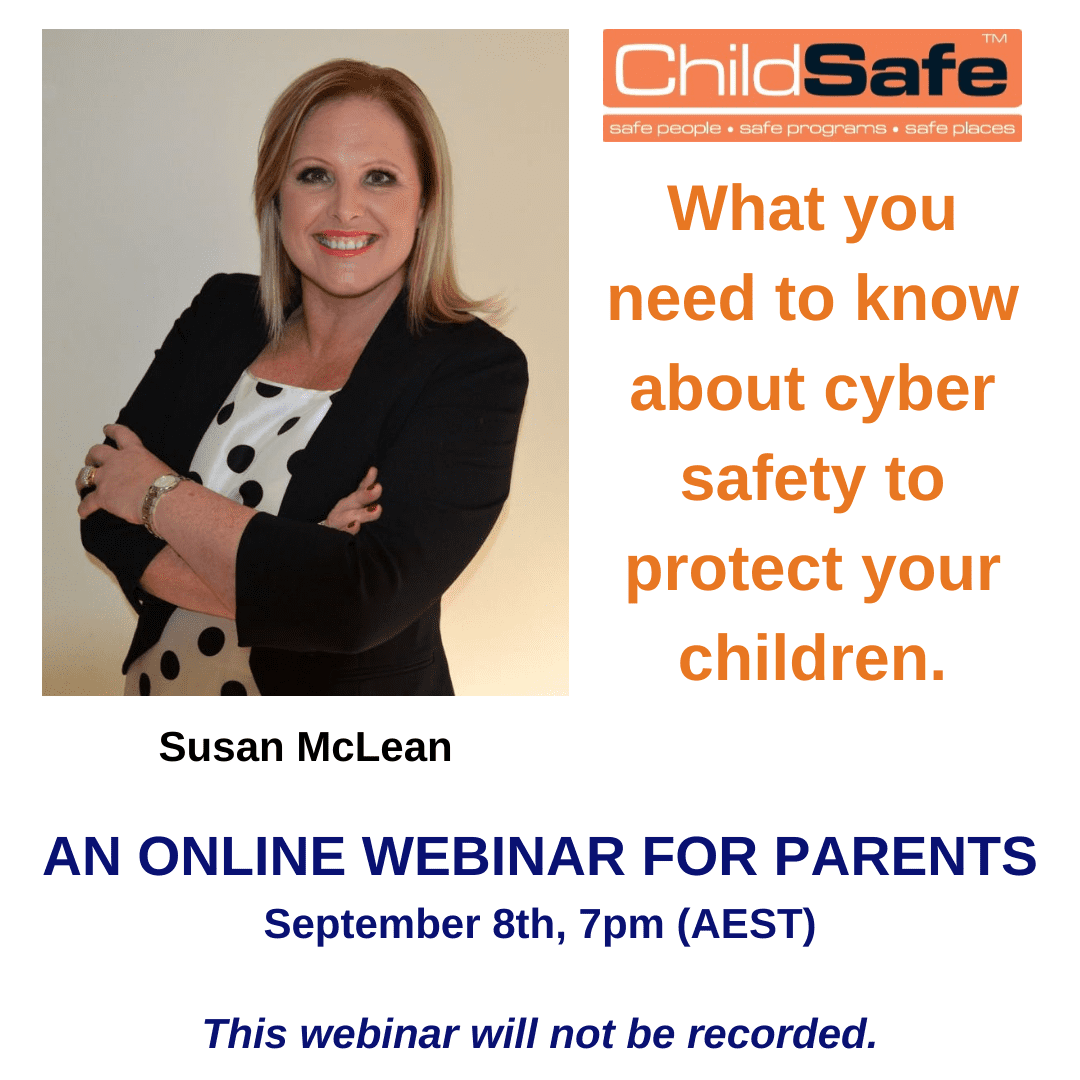 What you need to know about Cyber Safety to protect your children
(This webinar will not be recorded)
Susan McLean is an expert in the area of cyber safety and young people. Widely known as the "Cyber Cop", she was the first Victoria Police Officer appointed to a position involving Cybersafety and young people. Susan has dozens of certifications, and has spoken at over 1,000 schools and to 150,000 students all around Australia. Check out more about Susan here:
http://www.cybersafetysolutions.com.au/about/
Given lockdown continues around the nation and abuse online is at an all time high this webinar is probably one of the most important ones you will see this year.

Some of the topics that will be discussed are:
1. What are the top three tips parents can do to keep their children safe online?
2. Why has lockdown presented predators with more opportunities to groom children online? What are the current statistics of the increase?
3. What can parents specifically do to make sure their children are safe from child predators and bullies online?
4. What is the appropriate rules around online learning? eg. what should teachers be doing and never do?
5. What does a parent do if their child is being cyberbullied, and or if an adult contacts them online?
6. Dick pics, naked selfies and the influence of pornography online is distorting our kid's minds. What can we do to teach them a better way to protect themselves?
Related Events