Webinar: Let's keep kids in the picture: family violence hurts children too
Tue September 5 @ 10:30 am

-

12:00 pm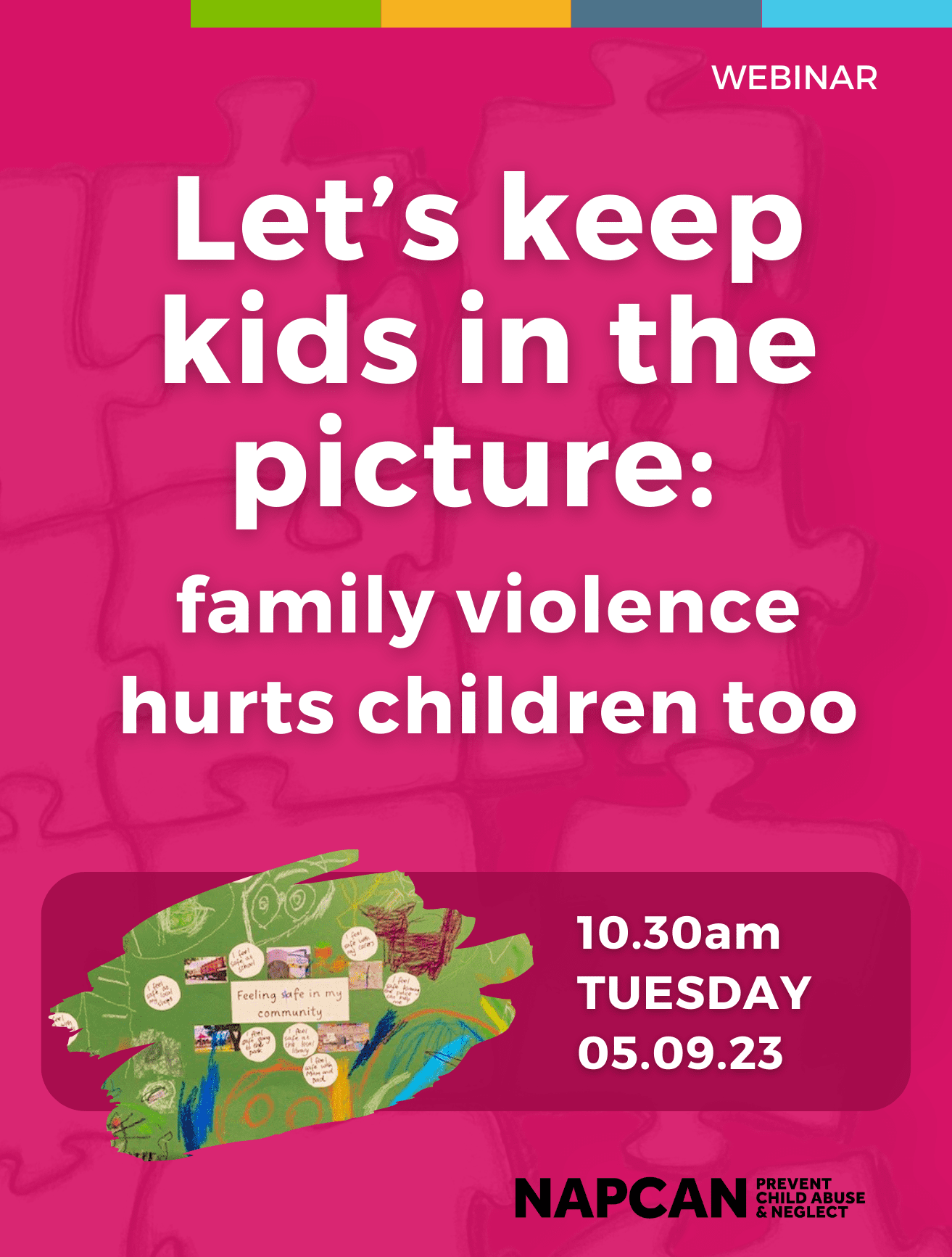 Let's keep kids in the picture: family violence hurts children too

In this discussion we will explore what the impacts of experiencing, or being exposed to, family and domestic violence means for children.
While Australia has been having a deeper look at violence against women and shedding more light on what is needed to prevent it, we need to make sure we keep kids in the picture. Children experience violence in the home differently to adults and these experiences can shape their future relationships and health outcomes.
Our presenters will discuss how we keep prevention of harm to children a priority in the family and domestic violence space.
Presenters:
Jess Hill, Journalist, Author and Advocate
Biljana Milosevic, Centre Director, Jannawi Family Centre
Moo Baulch, Director Primary Prevention, Women's & Girls'​ Emergency Centre (WAGEC) and Chair, Our Watch