National Children's Week Oration – Tim Gill (UK)
Thu October 26 @ 10:15 am

-

11:45 pm

Free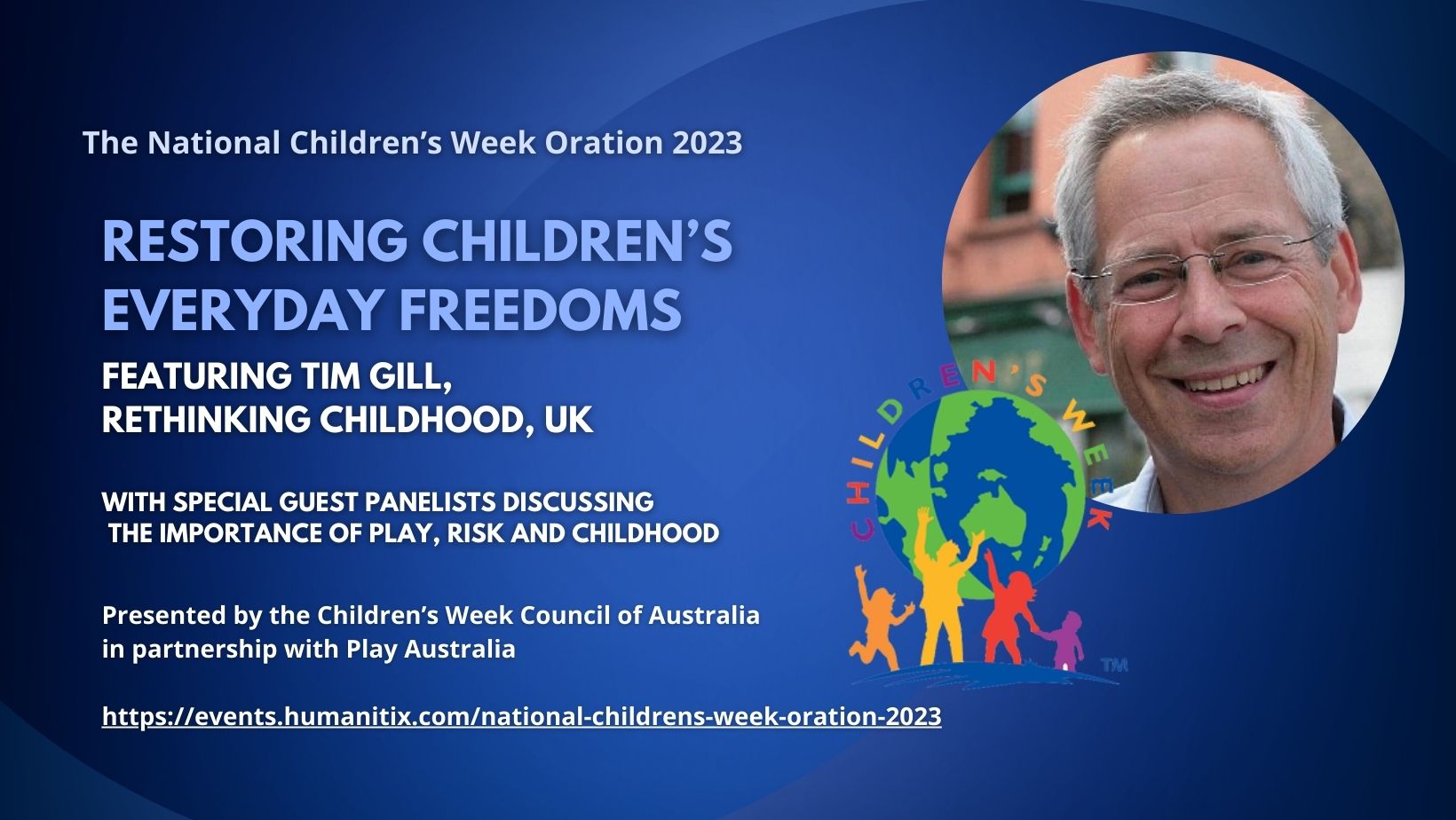 Thursday 26th October 2023
9:15 am – 10:30 am AEST
We know that children who get the chance to play out of doors grow up healthier and happier. Yet in Australia and around the world, the horizons of childhood are shrinking. Children are spending more and more time indoors and in front of screens. And adults are becoming ever more anxious about children's safety and well-being. What is more, adult anxieties can end up harming children's learning and development, fuelling unnecessary fears and undermining trust and confidence in ourselves and our children.
How can parents, educators, campaigners and decision makers build the case for outdoor play, and for a balanced, thoughtful approach to risk? Based on his influential books No Fear: Growing up in a risk averse society and Urban Playground: child-friendly planning and design can save cities, Tim Gill will make the case for expanding children's horizons, starting in their own homes, schools, children's services settings and neighbourhoods.
Tim's presentation will be followed by a panel of Australian leaders and audience reflection and discussion on what action we need to take to create a case for play and where does play fit in the National Wellbeing Agenda?