National Child Protection Week event, WA
Fri September 6, 2019 @ 9:30 am

-

11:00 am

Free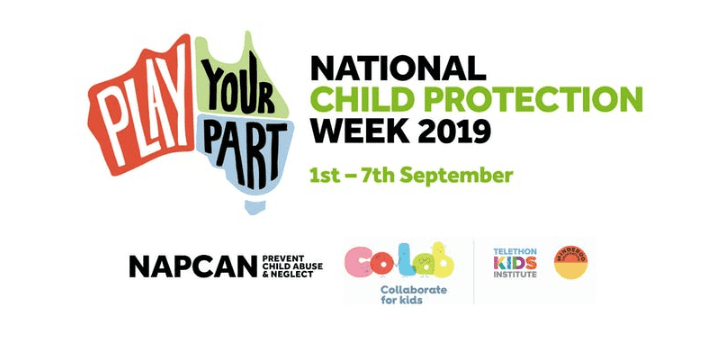 NAPCAN in partnership with CoLab- Collaborate for Kids are delighted to invite you to this year's National Child Protection Week event in WA!
To create real improvements for Australia's children we need a change in the way that we frame child wellbeing and parenting.
Children need us to get our communication right so that parents, families and communities know HOW to play their part in raising children.
National Child Protection Week 2019 will focus on introducing a 'child development' communication frame to promote the messages that:
● Kids do well when parents are supported
● To raise thriving kids, parents need support to navigate life's choppy waters
Come along to a morning tea to celebrate these messages and look at exciting new developments in creating communities where kids thrive.
Special guest speakers are Lesley Taylor (NAPCAN National Manager Prevention Strategies) and Prof. Donna Cross (CoLab Director) who are passionate about the work and collaborations that are currently taking place with The Frameworks Institute.
We will also be joined by 2016 Play Your Part Award winners WA Anglicare to tell us more about their journey of their prevention initiative since receiving the award.
This is a FREE event and a wonderful chance to hear the latest news around prevention, network and enjoy Morning Tea!
Related Events