ECW Educators Festival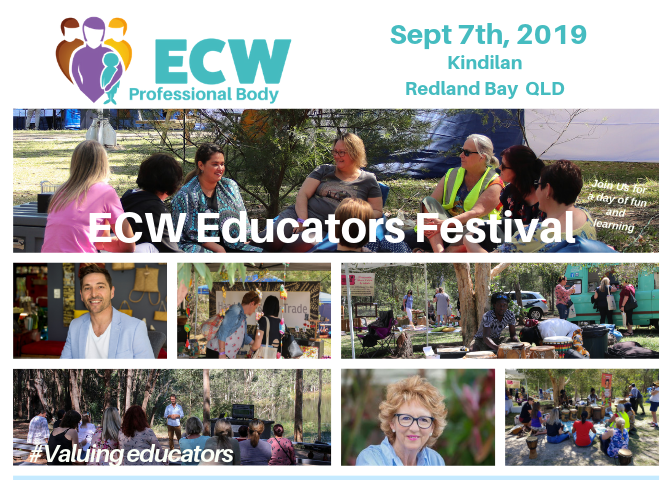 The ECW Educators Festival celebrates Educators and brings the Education and Care Village together to connect and celebrate everything Education and Care. You will find all the services, resources, information and supports to inform, invigorate and motivate you to grow your professional knowledge and skills, enabling you to embrace your role, minimise your stress and thrive as an Educator.
As an Education and Care professional you work in partnership with parents.  Educators recognise that 'To raise thriving kids, parents need support to navigate life's choppy waters' and at ECW Professional Body we recognise Educators have unique knowledge, skills and expertise to support parents and children to thrive.