Australia's Biggest Child Safety Lesson
Thu September 10, 2020 @ 10:00 am

-

10:30 am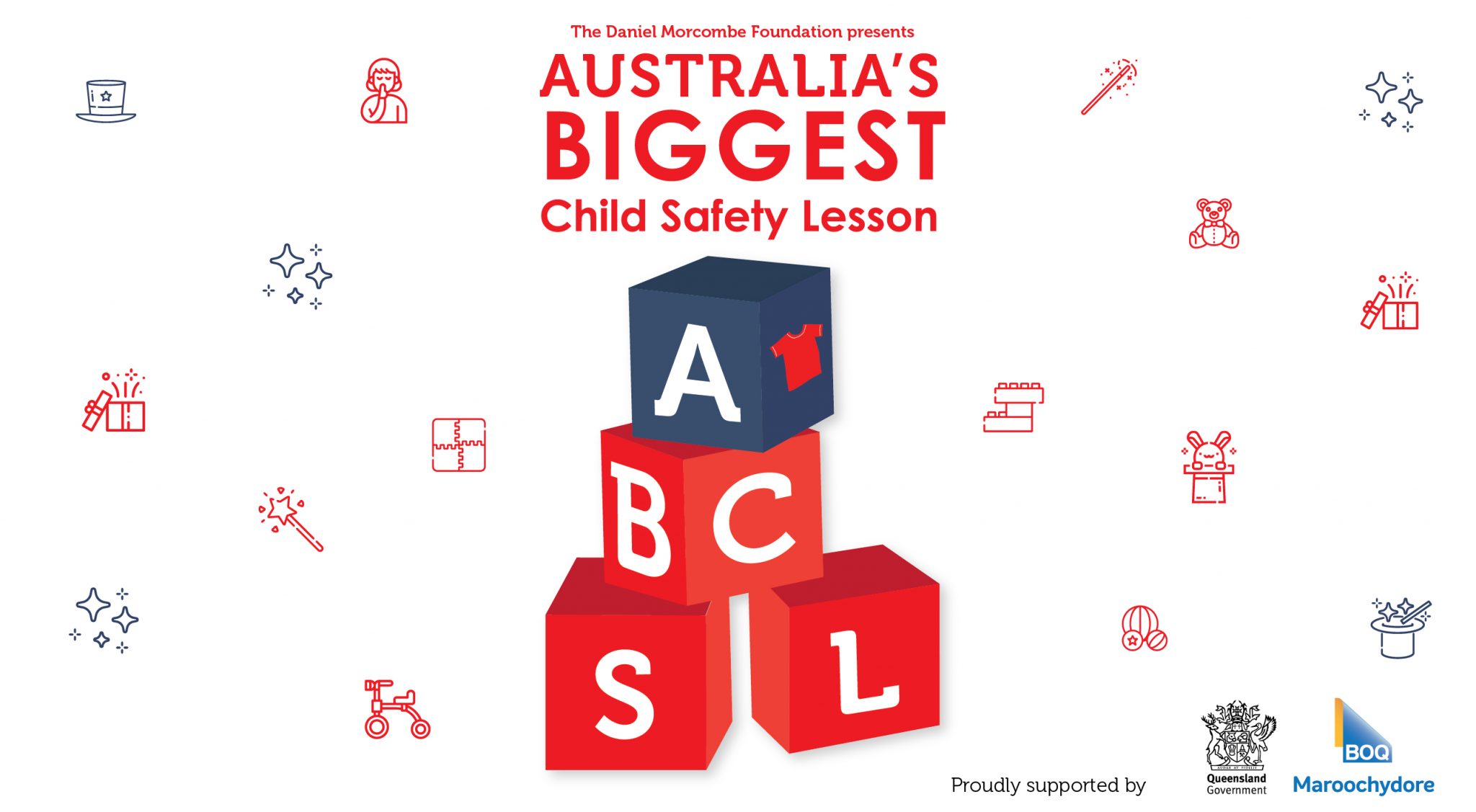 Australia's Biggest Child Safety Lesson (ABCSL) is an annual initiative of the Daniel Morcombe Foundation which provides a ready-made evidence-based personal safety lesson. The content, which is is broadcast online for free, is age-appropriate, gentle and empowering. In 2020, the Daniel Morcombe Foundation is producing two iterations of ABCSL. The first, for children aged 8-12 has been broadcast to a record number of schools. The second edition, going live during National Child Protection Week, is designed for children aged 4-7. It unpacks secrets and surprises and reinforces key personal safety messages for early childhood and junior primary aged children.
This involves learning about feelings, body parts and the rules about touch. It's about explicitly reinforcing things that we can take for granted or think are unspoken: that children have the right to be safe all the time, that they can talk about anything that is making them feel sad or worried, that they won't get in trouble if they tell a secret that someone has asked them to keep.
This edition of ABCSL focuses on secrets and surprises. On Thursday 10 September, during National Child Protection Week, thousands of primary schools and early childhood centres around Australia will join the free online broadcast. Parents/carers can also register to view ABCSL at home.
Registered participants will have access to an exclusive preview of the lesson.
The Daniel Morcombe Foundation has also created educational resources to accompany ABCSL which makes teaching personal safety easy. Visit https://danielmorcombe.com.au/australias-biggest-child-safety-lesson-2/ to download the Educator Guide and Extension Activities, Parent/Carer Guide and the Lesson Synopsis.
Related Events