Art Competition Submission 2023 – Kozy Kids from Glenside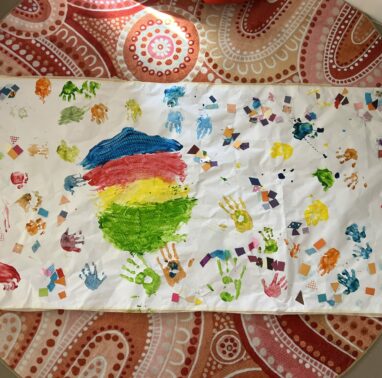 A sense of belonging in our Community!
The babies at Kozy Kids were involved with adding hand prints and were creative showing a sense of belonging.
The Pre-Kindy children were involved with the creativity of the rainbow representing all the colours the children wanted to use and show diversity.
Kindy created the collages representing the people around our neighbourhood and our wider community.