Art Competition Submission 2023 – Barraimal Kindergarten Goup from Richmond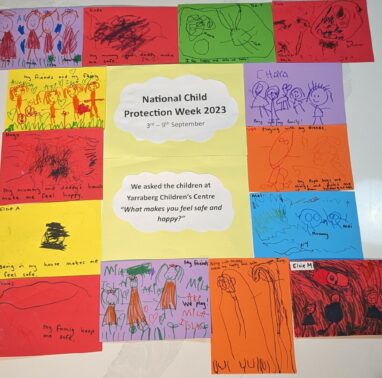 We have been having conversations about My Body Safety rules. During these conversations we are talking about- My body is my body and it belongs to me
I can say No! If I don't want to kiss or hug someone. I can give them a high five, shake their hand or blow them a kiss. I am the boss of my body and what I say goes.
To support this learning and sense of empowerment we have introduced a song called "I'm the Boss of my Body" by the Teeny Tiny Stevies and reading relevant posters and books like Embrace Your Body".
These conversations about My Body Safety rules and consent and what that means will be ongoing and incorporated into our Term 4 curriculum.