Art Competition Submission 2022 – St Nicholas OOSH Tea Gardens from Tea Gardens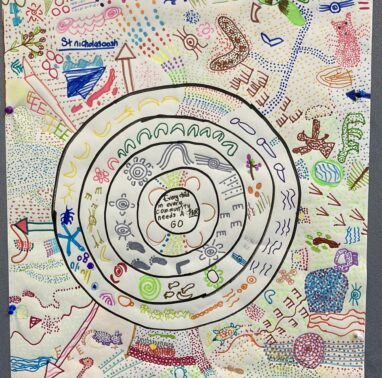 This Artwork was made in collaboration with all the children that attanded OOSH across this year's Child Protection Week.
"Every child, in every community, needs a fair go". After having a campfire discussion about what the theme means to us and how we can ensure our community is a safe and welcoming environment, the children embraced their indigenous community to incorporate a culturally aware poster that we have displayed in our service.