Art Competition Submission 2022 – Kathy from Revesby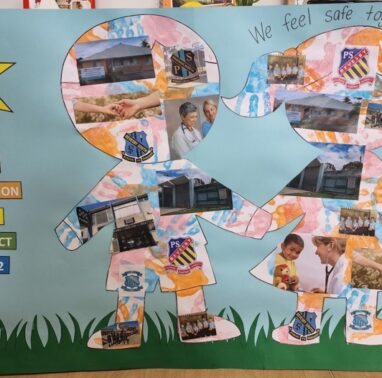 We discussed with our friends what they think makes where we live great for our family and friends. The places and things that came up numerous times were police, firefighters, school, doctors, parks, mummy, daddy, grandma, grandpa, teachers and coaches.
We also discussed what to do when we don't feel safe, the children mentioned that they would tell a parent or someone that they trust.