Art Competition Submission 2022 – Flinders from Flinders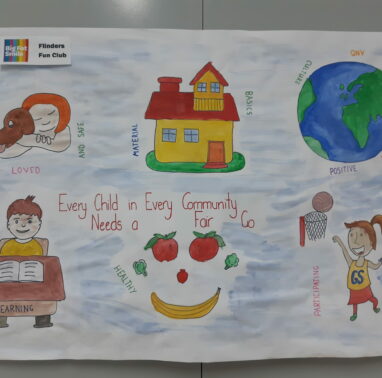 Flinders Fun Club for Child Protection Week undertook a group project: a mural of the 6 domains of NEST. These incorporate: Valued, Loved & Safe, Material Basics, Healthy, Learning, Participating, and Positive Self Identity & Culture. The artwork was a collaboration of the children at Flinders Fun Club.
Conversations were had with the children about why every child in every community needs a fair go, and the images that are depicted in our mural represent the 6 domains and evolved from a group discussion.